F-14 Tomcat:
History
Specifications
Bureau Numbers
Walk-Around
Squadrons
Photos
Books
Memorabilia

Other Topics:
Grumman A/C
EXTRA 400
A/C Photos
Links
Guestbook
Credits
The Author




F-14 Access Panels




As with any aircraft in the world, the F-14 has many systems and structures that need frequent and indeep maintenance. It is essential, that these areas inside the fuselage structure are easy accessable. Therefore access doors and panels are used to allow fast access: A lot of systems - also those important for the pre-flight walk-around inspection - are accessable by pushing buttons to open doors. Other panels must be unscrewing to get access.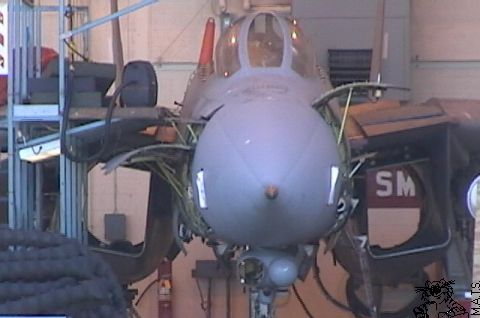 Photo: Francois Therrien



Below you will find a collection of photographs showing access panels of the F-14. As I get more photos of open access doors, I will scan and post them on my site.