F-14 Tomcat:
History
Specifications
Bureau Numbers
Walk-Around
Squadrons
Photos
Books
Memorabilia

Other Topics:
Grumman A/C
EXTRA 400
A/C Photos
Links
Guestbook
Credits
The Author




Navy Air Warfare Center

CALLSIGN: SALTY DOG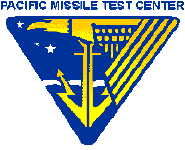 NWTS: Naval Weapons Test Squadron Point Mugu, redesignated VX-30 as of May 01, 2002
NWTS: Naval Weapons Test Squadron China Lake, redesignated VX-31 as of May 01, 2002
NAWC AD: NAWC Aircraft Devision, redesignated VX-23

The NAWC combines four Navy shore facilities: the Naval Weapons Evaluation Facility (NWEF), the Naval Ordnance Missile Test Station (NOMTS), the Pacific Missile Test Center (PMTC) and the Naval Weapons Center (NWC).
The mission of the Naval Air Warfare Center is to be the Navy's full spectrum research, development, test, and evaluation (RDT&E) engineering support, and Fleet-support center for air platforms, autonomous air vehicles, missiles and missile subsystems, weapon systems associated with air warfare, and sensor systems used to conduct antisubmarine warfare from air platforms.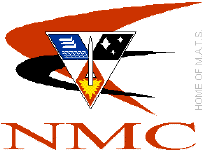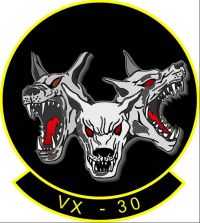 In March 1945, having learned the lessons from World War II, Secretary of the Navy James V. Forrestal proposed a Navy base for weapons testing at Point Mugu. While awaiting presidential approval, the Navy began staging key missile testing personnell and equipment at NAS Mojave where Pilotless Aircraft Unit had been established. Approval for establishment of Naval Air Missile Center, Point Mugu came from President Harry S. Truman in May 1946. NAS Mojave was disestablished after Point Mugu began operations on 1 October 1946.
On 7 January 1959, the Naval Air Missile Test Center became Naval Missile Center (NMC). The center continued to be the hub of missile testing and development throughout the 1960s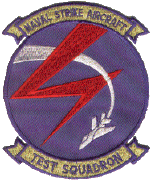 and still holds that distinction today. In the 1970s, base personnell helped develop and test the F-14 Tomcat's incomparable AWG-9 radar system and AIM-54 Phoenix missile. The Tomcat and its associated systems were put through their paces at the NMC, later Pacific Missile Test Center (PMTC), until the aircrafts acceptance in 1973.
Tomcat testing coninues today at NAWC (Naval Air Warfare Center) with ongoing development of improved weapons and systems.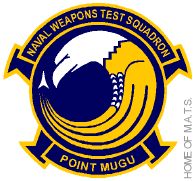 Roll 'em out, shoot 'em up! That's what the people at the Weapons Survivability Lab (WSL) are going to do with some F-14s. WSL personnel are recycling venerable F-14 Tomcats that are at the end of their flying careers. Eight of them will be used in the Joint Live Fire Program to evaluate the vulnerability of deployed aircraft types: They are shot at and then the damage is examined to see if the aircraft could have completed its mission and made it back to a carrier/airfield. The other Tomcats will be taken apart to salvage valuable spare parts for the Tomcats that continue to serve the fleet.

The Digital Flight Control System (DFCS) is another programm evaluated by the NAWC. An F-14D from NAWC AD Patuxent River flew for the first time 14 July 1995 using a new DFCS designed to protect aviatiors against unrecoverable flat spins and carrier landing mishaps.



Click here for high quality Squadron Prints



F-14D


F-14B

F-14D

NF-14D

All graphics Copyright © Torsten Anft