F-14 Tomcat:
History
Specifications
Bureau Numbers
Walk-Around
Squadrons
Photos
Books
Memorabilia

Other Topics:
Grumman A/C
EXTRA 400
A/C Photos
Links
Guestbook
Credits
The Author




C-1 Trader, S-2 Tracker, E-1 Tracer




Grumman met with its G-89 design for an anti-submarine warfare aircraft the Navy's requirements to hunt enemy submarines and the first prototype made its maiden flight on 4 December 1952, with the first production aircraft entering service in February 1954. Some 755 S-2 were built in different versions for hte US Navy and other nations.
In 1955 a Tracker derivative was proposed by Grumman (G-96), called C-1A Trader. It was equipped for Carrier Onboard Delivery and had seats for nine passengers. 83 C-1A plus four EC-1As (electronic countermeasures version) were built.
The E-1 Tracker was developed in 1954 to serve the Navy as an airborne early warning platform. First designated WF-1 (later WF-2) it was redesignated E-1B in 1962. The early "WF" designation gave the Tracker the nickname Willy Fudd. The first E-1B took off on 1 March 1957. Actually the first E-1B was the Grumman G-117, a modified C-1A. Some 88 E-1Bs entered service with the US Navy.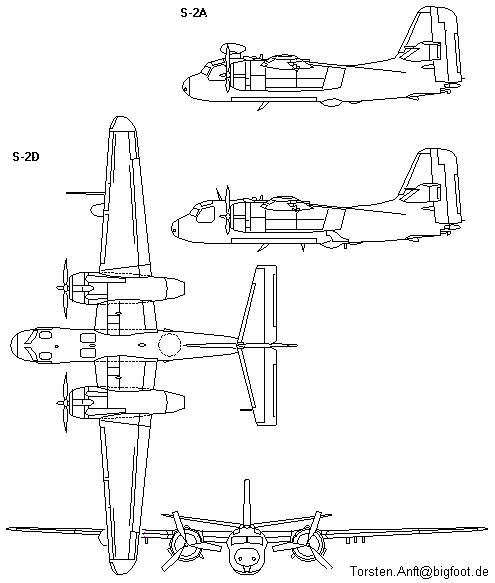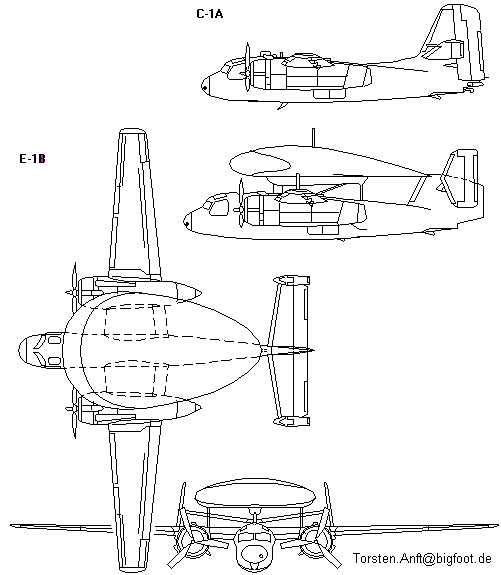 Engine Two 1,525 hp Wright R-1820-82WA
Length 43 ft 6 in
Wingspan 72 ft 7 in
Height 16 ft 7.5 in
Wing Area 499 sqft
Empty Weight 19,033 lbs
Max. Weight 26,867 lbs
Max. Speed 253 mph
Cruise Speed 149 mph
Ceiling 22,000 ft
Ferry Range 1,150 miles

S-2D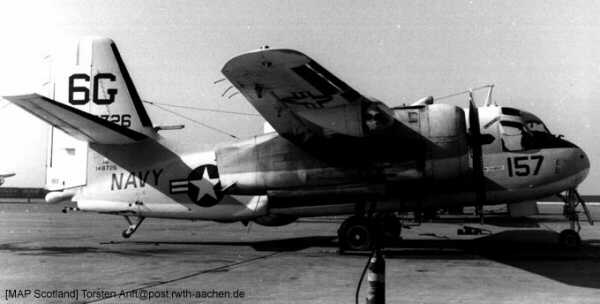 C-1A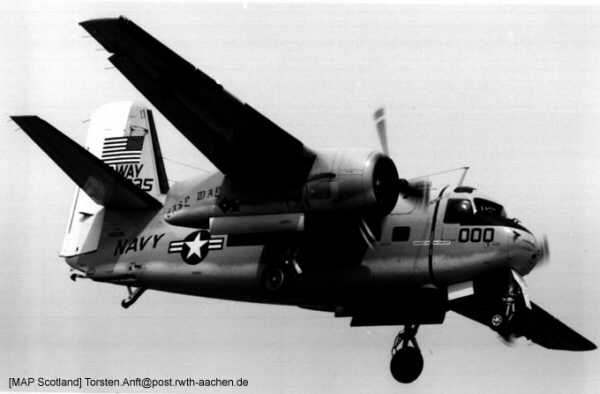 E-1B