F-14 Tomcat:
History
Specifications
Bureau Numbers
Walk-Around
Squadrons
Photos
Books
Memorabilia

Other Topics:
Grumman A/C
EXTRA 400
A/C Photos
Links
Guestbook
Credits
The Author




F-14A: Day 1, First Flight!




F-14A 157980, first flight 21 Dec 1970

Note the noseprobe, the larger stiffeners on the fuselage and the absence of the gun. Also take a close look at the vertical stabilizer's top and its root modification.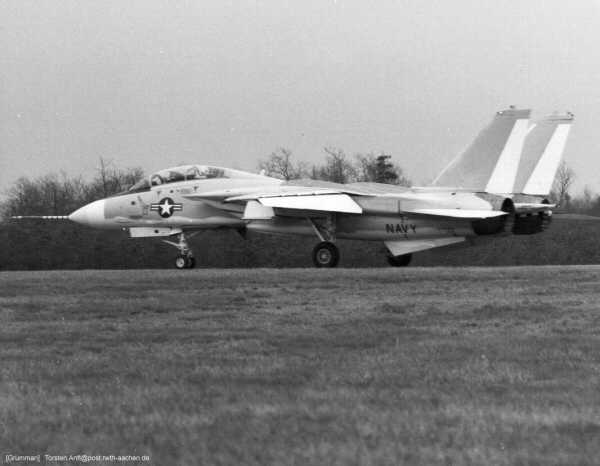 Photo: Grumman
Click here to view a larger image!