F-14 Tomcat:
History
Specifications
Bureau Numbers
Walk-Around
Squadrons
Photos
Books
Memorabilia

Other Topics:
Grumman A/C
EXTRA 400
A/C Photos
Links
Guestbook
Credits
The Author




F-14 Photo Gallery




F-14D assigned to VF-31 (airframe no. 164344) crashed into the Pacific Ocean while conducting at sea certification with the USS John C Stennis. It was recovered approximately 3 miles of the coast of Point Loma Submarine base, San Diego, California on March 8th, 2004. Both the pilot and RIO ejected safely and were rescued by small boat.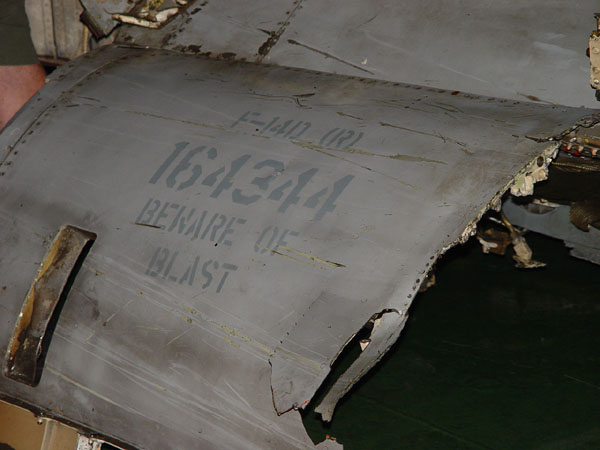 Photo: US Navy Unmanned Vehicles DET
Click here to view a larger image!